REmind. REdefine. REclaim.
What big decision did you make when you were this age?
Young people, ages 15-24 are some of the most vibrant, dynamic and energetic people of humanity. But they are also very vulnerable. During this age they make big decisions that impact the course of their life and can have a huge impact on their families. Young adults tend to experiment and make decisions without understanding consequences. They can also be involved with high-risk behavior, susceptible to criminal offenses and substance abuse. We provide tools and resources for the young adults in our program to learn how to make better decisions for their future.
It's not just about getting a "job."
Young adults need to be reminded that they are valuable to their family & community. Young adults are often misunderstood and mistrusted in their family and community. In our program we remind them that they have value and worth beyond making a paycheck. We are committed to leadership and character development. We help our participants find healthy workplaces that will help launch them into independence and to develop a strategy to live out a purpose filled life. Our program is designed for them to explore what success means for their life.
What can participants expect when they attend our Young Adult program?
We offer a twelve-session course. We meet on Friday afternoons from 12-4pm. Each session includes a lunch and a variety of lessons ranging from leadership training, practical life skills, character development, professional insights and more. We encourage our young adults to champion a community uplifting outreach event. This gives them hands on experience and also builds pride and passion for their hometown. At the end of the course there is a weekend retreat getaway!
REfine
Our 12 Session Pilot Course began in April 2021. We are currently accepting nominations for our Fall 2021 Course. Use the nomination form below to tell us who you think could benefit from our program!
12 Session Course
PILOT SESSION: APRIL - JULY 2021 FALL SESSION: SEPTEMBER - NOVEMBER 2021
Friday Afternoons 12-4pm
We meet every Friday from 12-4pm.
Location
Classes will alternate between both the North and South areas of Commerce City. TBD
Lunch Provided
Lunch is provided for each session.
Cash Stipend
Each participant receives a $40 stipend for the session.
Mountain Retreat
At the conclusion of the 12 session course there is a weekend mountain retreat.
NOMINATE A YOUNG ADULT TO BE A HOMETOWN LEADER!
THE IDEAL CANDIDATE FOR OUR PROGRAM
Meets some of these points:
Is 17-24 years old
Aren't attending school
Struggling to grow from entry level jobs
Has been job hopping
Is a young parent
Lives in Commerce City, Henderson, Brighton
Doesn't have access to supportive adults or mentors
Is a young adult living in a single parent or immigrant home
Young adult who has aged out of the foster care system
A young adult of great character who is ready to learn and grow into their purpose
Nominate a young adult by clicking below.
We cannot always build the future for our youth, but we can build our youth for the future.
— Franklin D Roosevelt
EXPECTED IMPACT
DEVELOP TOOLS
Develop skills and tools to identify and overcome barriers that are challenging young adults today.
FINANCIAL KNOWLEDGE
Increase financial knowledge and personal independence through education and a sustainable work life.
POSITIVE COMMUNITY CONTRIBUTIONS
Demonstrate decisions and behaviors that result in positive community contributions.
HEALTHY RELATIONSIHPS
Learning how to maintain healthy relationships with peers, parents and mentors.
ADDITIONAL PROGRAM INFORMATION
Non-Discrimination Statement & Policy
Community Uplift Partnership does not and shall not discriminate on the basis of race, color, religion (creed), gender, gender expression, age, national origin (ancestry), disability, marital status, sexual orientation, or military status in its programs or in the operation of Reunion Coffee House. This includes, but is not limited to, participants in its programs, hiring and firing of staff at Reunion Coffee House, selection of volunteers and vendors or provision of services. We are committed to providing an inclusive and welcoming environment for all members of staff, clients, volunteers, participants, subcontractors, vendors and customers.
Community Uplift Partnership is an equal opportunity employer at Reunion Coffee House and in its programs. We will not discriminate and will take affirmative action measures against discrimination in employment, recruitment, advertisements for employment, compensation, termination, upgrading, promotions, and other conditions of employment or participation against any employee, participant or job applicant on the bases of race, color, gender, national origin, age, religion, creed, disability, veteran's status, sexual orientation, gender identity or gender expression, at Reunion Coffee House and in our programs.
Non-Proselytization Statement
It is our dedicated pursuit to create an environment of diversity, equity, and inclusivity. CUP will give every participant, regardless of social determinants, the opportunity to engage in our program's support services to the extent of their choice and comfort regardless of faith. Respect for inclusivity helps to encourage a shared experience culturally and allows participants to make personal decisions about their voluntary participation with CUP. The leadership of CUP will continue to lead with a quiet, humble spirit and always offer participants the option to walk the path of their choice.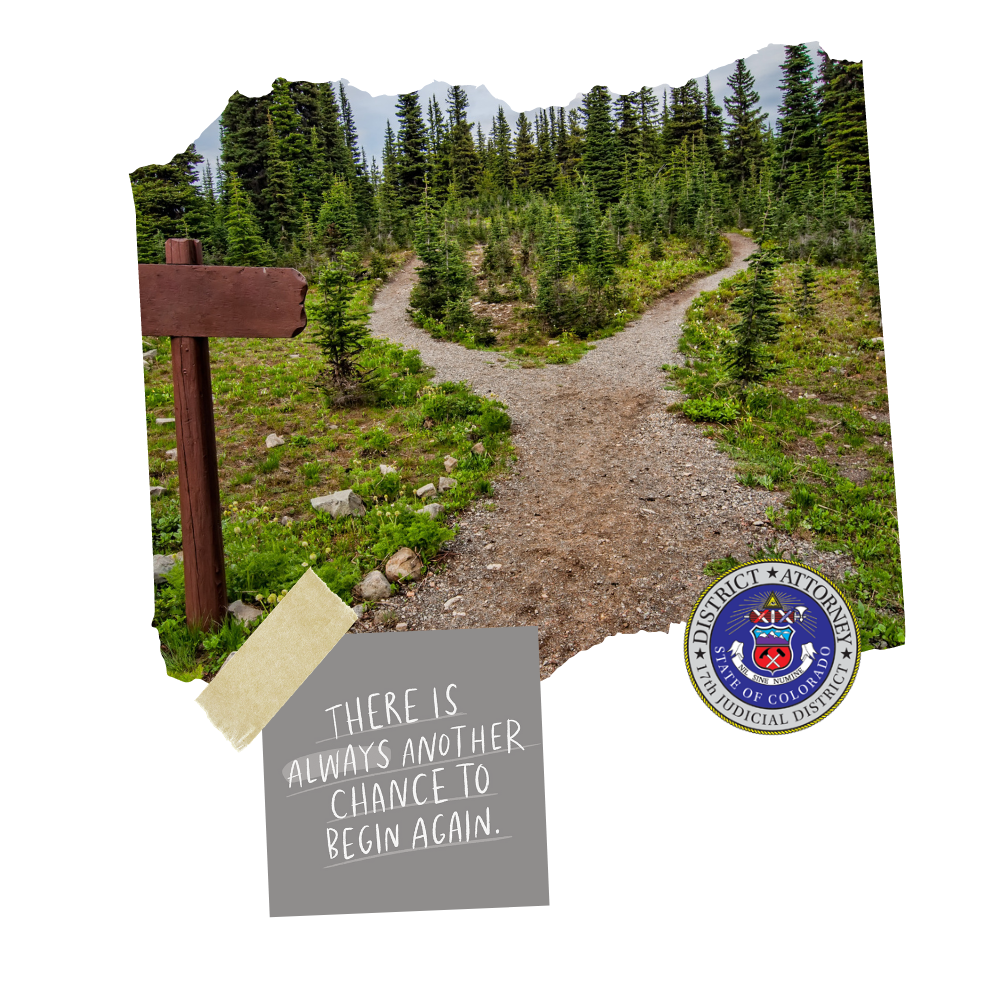 ADAMS COUNTY DIVERSION PROGRAM
We partner with the Adams County Diversion program. We provide volunteer opportunities at our coffee house and employee youth who are willing and ready to REdirect and REdefine success for themselves. Our partnership is made possible by the 17th District Attorney Brian Mason's Diversion Office.